"Louisville Grows is moving into its new headquarters on Portland Avenue in a building called the Healthy House, designed as a hub for its educational programs."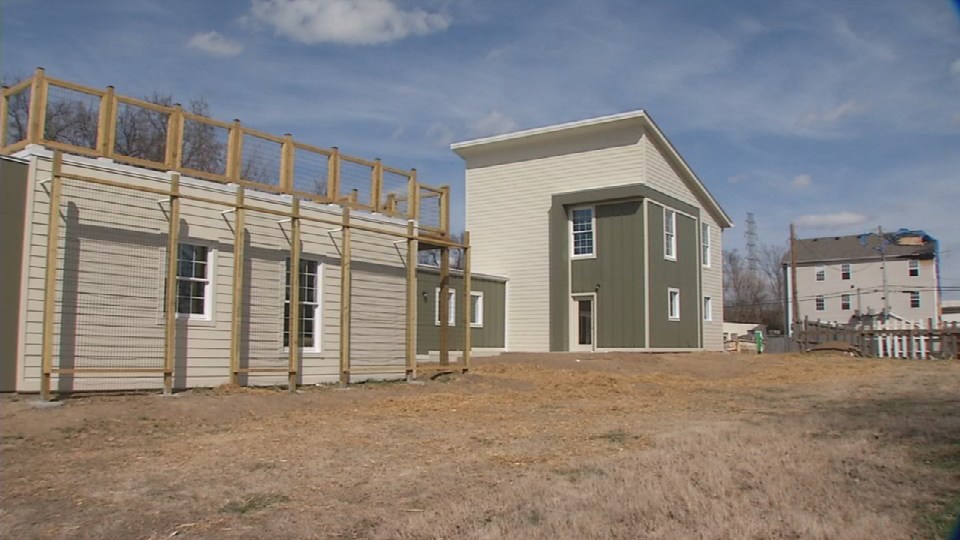 "'While we helped to develop some of the green spaces, some of the orchards and the gardens, we really put it back in the community's hands,' Pendergrass said. 'So they're really involved and engaged. They get to know their neighbors better. It improves safety just by having a green kind of oasis in the middle of your neighborhood. And just that beautification really helps with community buy-in and ownership and pride in your community.'
The new location will be the hub for educational programming. The energy-efficient building is designed as a community space to connect the public to health, wellness and green education. Once everything is up and running, it'll officer activity and classroom space, a commercial kitchen for cooking classes, and a hanging garden and car-charging station outside.
"We have a green roof that's going to be installed," Pendergrass said. "And we're going to have two rain gardens and demonstration spaces for environmental applications and gardening spaces."
The Owsley Brown II Family Foundation, along with philanthropist Christina Lee Brown, funded the Healthy House. REALM Construction donated much of the materials and labor to make it a reality. Many other local groups helped provide other pieces of the project. Louisville Grows is still looking for some furniture donations before opening to the public.
There will be a grand opening on March 24, and the public is welcome to join in the celebration."
Read the full article HERE!
(Photo from WDRB)